I found a really good Weight Watchers site with a few good recipes. Click
HERE
to check them out. I was looking for a Weight Watchers recipe for pumpkin bread, because for some reason I've been craving it. This site has recipes for Pumpkin cookies & Pumpkin muffins. Mmmm... I'm going to try & get the stuff to make one of them this weekend. I'm so ready for fall!
Well, my weigh-in went really well yesterday! I lost another -2.2 lbs! The last time I went to the gym was last Thursday. I've been slacking on the gym this week, but still keeping up with my points. I plan on going to the gym tonight. I'm trying SO hard to stick with this & make it a lifestyle change for myself. I've wanted for so long to lose weight & feel better about myself. (since way before I had Jarrett I've been out of shape) I'm down about 10-15 lbs. since after I had Jarrett. I'm probably just a couple pounds lighter than when I got pregnant. My ultimate goal is to lose another 25-30 lbs. I want to prove to myself that I can do this.
Here are a few new items that I really like. I try to post a few things I like to eat & how many points they are to give ideas to others. I always like to read new recipes & what to eat when your trying to count your points.
Fiber One Banana Chocolate Chip Muffins (these are SO good!)
Wholly Gaucomole 100 Calorie Packs
I eat the gaucamole with Tostitos Baked Scoops
(you have to get the original, the "prime" are more points)
So, those are a few things I like. Hope that helps some of you if your doing Weight Watchers or plan to :)
Little man is getting so close to crawling. If only his legs wouldn't give out on him & collapse! He is rolling all over the place & LOVES to stand. I know soon he'll be in to EVERYTHING. We are enjoying every minute of watching him grow. He is such a joy & we love him so much!
"Let me think a bit about this whole crawling deal. Hmm...wonder what all I could get into!"
I also want to say I AM SUPER EXCITED because I WON the photo contest on
Angela Mildon's blog
!!! I can't believe it!! This is such a blessing, let me tell ya! I was planning on having photos done with her to reward myself for losing weight & I wanted 1-year pictures of Jarrett & family pictures this fall. This just says to me "its meant to be" & we loved working with Angela the first time & I'm sure we will many more times in the future. Thank you so much Angela & we can't wait for our photo session!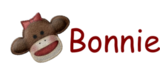 Photobucket">