He is totally saying "Mama". I think this is his first word! I'm so excited. I tried to grab my camera b/c he kept saying it over & over. I caught it a few times on video, but of course he got distracted half way through. He says it good at the end!
A few cute pictures I took today.
"Hi Mama!"
"Mmmm-aaaa"
His hair is getting really curly on the sides & in the back. I think he will have curls all over his head like his mama &
Auntie
had!
I got Jarrett this cute
Sea Turtle by
CloudB
. I love doing reviews for CSN stores b/c we get to order cool stuff for free! If they contact me again, I'll probably do a giveaway. The Sea Turtle is so neat. It projects stars on the ceiling at night in 3 different colors. I love it & so does Jarrett. He is mesmerized by the stars!
I tried to get a few pictures of the stars on the ceiling but its kinda hard to tell.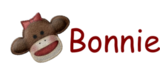 Photobucket">