So, my Weight Watchers meetings were cancelled indefinitely b/c the girl hosting them started grad school & won't have the time. (which is understandable) But, I don't want to give up! I feel like I've really tried to keep up with my points (most of the time) & I want to lose more weight. I did get weighed in at the doctor today & I've lost almost 20 pounds since the beginning of July. I would like to lose at least 15 more before our family portraits in November. Jason said that a group may be starting up at his work & I might be able to join there.
I'm trying not to get my dobbers down, but it was encouraging & helped keep me accountable to meet with the other girls. Just let me have a little cry... WAAAAAAA!!! Okay, I think I'll live.
On to other things...
Jarrett went to a new pediatrician today. It was hard to make the decision to switch, but we wanted to find a doctor that was closer to home & we weren't to pleased with his current one. I'm really glad we made the switch. The new doctor & staff are GREAT!
Jarrett weighed in at 19 pounds, 15 ounces & was 27 inches long. He is in the 50% for his age. I think he is just perfect! (I'm not biased or anything)
Here we are waiting for the doctor. Isn't he presh? I love his smile! He is getting into EVERYTHING these days & wants to put everything within his reach into his mouth. Going to have to watch him very carefully. We got home & he was asleep by 7:30. I think we both had a long day.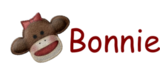 Photobucket">