Gosh, it was hot today. My car said 113 degrees last I looked. I had to run to Sam's Club after work today to pick up my new glasses! I haven't gotten a new pair of glasses in about 6-7 years, so I'm well overdue for some. When I pulled into Sam's, I smelled Jarrett when I got him out of his car seat. MASSIVE POO POO. MASSIVE. So, I had to change his diaper out in the car in the 113 degree heat before we went inside. Gross. (but, I didn't want to get dirty looks from people if they got a whiff of that smell) We also had an issue yesterday morning while I was getting ready for work & Jarrett was chillin' on the bed. When Jason picked him up there was poo all in the bed & all over him. And, last week he was in his swing & I picked him up & there was poo all in the swing! Does anyone else ever think that poo totally misses the diaper & just goes out the side? HAHA! I'm "poo'ed" out & ready for my mom to get here. She is on a plane right now coming to see us. I'm SOOOOOOOOOOOOOOOO excited!
Anyways, here is my sweet boy while we were waiting for my glasses. He always gets comments on his eyes by random people. A lady came up & said what beautiful eyes he had!
There was a huge monkey & I had to take his picture with it. We love monkeys!
And, here are my new specs. I really like them, but I'm getting used to the frames.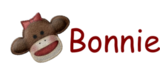 Photobucket">