So, I got back last night from the convention in LA. I drove us the entire way there & back. I've been fighting congestion & allergies for weeks now, but after I got home last night my throat started to ache BAD, my ears were popping with fluid & my head was pounding. I woke up this morning & I knew I needed to go to the doctor. I got to the doctor & I had 100.5 temp & the doctor said I had an infection (I can't remember exactly what kind he said). He prescribed me a Z-pack & gave me a steroid shot in my fanny. I hope I feel better soon, because I'm so tired of not feeling well & I can't miss more work. My head is still pounding, but I thought I would make a quick post & play catch up. I had a good time in LA, minus all the driving. It was my first time driving there & I was a little nervous, but I think I did good.
Me & my sweet friend Maria posing outside a rest stop on the way there:
I saw the most awesome 'Business Hours" sign ever. I had to take a picture of it. I seriously wish we could change our hours to these, ha! It was at some rest stop that looked like a barn converted to a mom & pop shop. I think it was called "The Desert Star":
Me at dinner one night (cell phone pic):
Standing in front of some balloons:
Maria (my roomie!)
They also had like 7 or 8 Starbucks stands all around for us in the morning. The coffee was really good & they had pumps of Vanilla, Hazelnut or Cinnamon you could put in your coffee. Along with a bunch of teas to choose from. I had to take a picture for my sister b/c we love some Starbucks:
Our room was really nice at the LAX Marriott!
Nice pool, but it was to cold to swim:
Pool at night:
I missed my little man so much! After my doctors appointment today, Jarrett had a check-up too. He had to get 4 shots & I hate watching him cry when getting shots, but he seems to recover quickly. Jason said he could really tell that he missed while I was gone. (that made me feel good ;)
At his check-up he weighed 17 pounds & 4 ounces (BIG boy!) & was a little over 25 inches long. He is in the 75% for weight & the 50% for height.
I was in the elevator going to his appointment & an older black lady was in there with us. She started talking to Jarrett & she said "Can you say Gerber? Can you say scholarship fund?!" I thought that was so funny. Lots of people say he looks like a little Gerber baby. I just think he's perfect!
Here are a few cute pics I took of him a few days ago. I get comments on his blue eyes all the time. They are so beautiful.
I missed these little boo-boo's too! They really love Jarrett.
Well, that's all that is going on with us right now. I'm glad to be back, but it stinks to be sick...AGAIN. Please pray that this Z-pack will work & I'll feel like myself soon.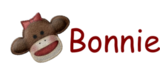 Photobucket">