This is Bonnie & we are home! We got discharged today from the hospital & are so happy to be home with my mom & Nannie. It has been a crazy few days. I was expecting to work this week, but I woke up at 1:45 A.M. Monday morning & my bed was wet. I ran to the bathroom & a waterfall just came pouring out of me. I just screamed "JASON, JASON I THINK MY WATER JUST BROKE!!!" I then said "what do we do next!?" HA! We got everything that we could think of together & headed to the hospital. We got there about 2:15 A.M. & I was admitted. Jarrett's heart rate kept dropping
every time
I would have a contraction. (we know now it was because his cord was wrapped around his neck 3 times!) I didn't start having contractions until about an hour, hour and a half after we arrived to the hospital. They actually gave me
pitocin
to speed up my labor. I got my epidural pretty early on & I wasn't in much pain. Getting the epidural didn't hurt AT ALL. I was expecting it to be a lot worse - I didn't even feel it. I was progressing okay & then I got stuck at 6 cm.
dilated
& they told me if I didn't progress to a 7 within an hour, I was going in for a c-section. They were worried about Jarrett because his heart rate kept dropping when I had a contraction. I got checked again & I hadn't progressed. The nurse came in & told me I would have my c-section at 4:00 P.M. I was wheeled in & the doctor said "Ready to meet your son in 5 minutes!?" Jarrett Coleman Brown was born at 4:11 P.M. on December 21, 2009. He weighed 7.1 ounces & was 20 inches long. The doctor said that there was ZERO % chance I would've been able to deliver him vaginally. Because of his cord & my pelvis is very, very narrow. He had a little indention on his head from trying to squeeze through & he couldn't. We are just glad he is healthy & everyone is doing okay. He is SO beautiful! I just can't believe how perfect he is & that I carried this perfect angel in me for months. We are SO, SO happy & thank you for all your prayers & sweet comments. This
truly
is the best Christmas gift we ever
could've
gotten. I will post more soon, but we hope you all have a very Merry Christmas!
Here are a few pictures of our Angel:
Going home from the hospital:
Eating in the middle of the Boppy:
Silly boy sticking out his tongue:
My Nannie holding Jarrett:
My mom holding Jarrett:
Jason's mom holding Jarrett:
Daddy holding his beautiful son:
Me & my beautiful baby boy:
He loves to eat!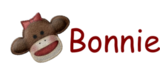 Photobucket" border="0">